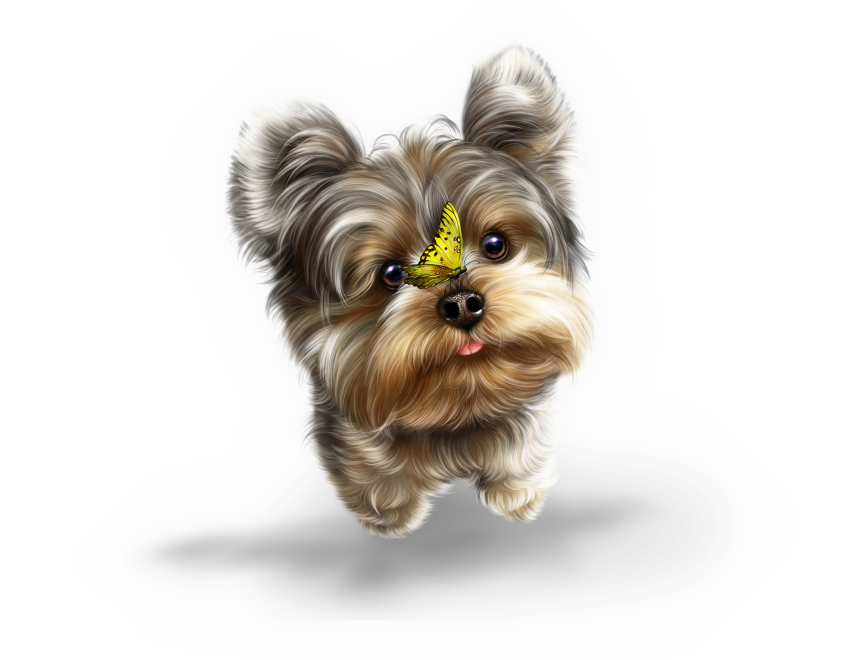 There are many things to consider when deciding if one of our yorkies is perfect for you, so we've developed a list of our most commonly asked questions to assist you in your decision.
Expectations vs Reality
Visit this
page
for some eye opening thoughts on what we have found people expect vs the reality of life when getting a new puppy
What is the price of your puppies?
For answers to any of your inquiries concerning costs as well as significant information about how we rear our puppies, please visit our
pricing page.
Why are your puppies so expensive?
More details are found on our
Pricing Page,
but Quality comes at a cost! All of our dogs have had DNA health checked, and have been tested for hips, knees, heart, and eyes, with good or exceptional findings. We are dedicated to creating healthy, happy pups that come with a full health guarantee. "Cheaper" puppies may result in even larger veterinarian bills for you, as well as a lot of pain and heartbreak in the end. Why take that risk? You will have this new family member for a long time, so make an informed decision. In addition, because your puppy is whelped, socialized, and grown in our house rather than a kennel, he or she receives considerable one-on-one care and attention.
How long have you been breeding? What is your experience with Yorkies?
We have been breeding dogs since 1999, and have raised over 10 litters, I previously I raised Standard Poodles and West Highland White Terriers. I was raised as a child with a Yorkshire Terrier named Millie, I grew up with a love for the breed. I work in the Veterinary Field and saw how poor the health was in the breed and wanted to raise the 'bar' so to speak. That is why I decided to get into breeding Yorkies. I love the breed and wanted to help provide a strong health foundation. I love that they are great with kids and have been raising yorkies since 2022. I have previously as an adult raised 2 yorkie mixes who both have had congenital health issues that they were born with, one didn't live to be one year old due to the severity of his condition. It was heartbreaking to go through. I want to do all I can to prevent others from having to go through that heartbreak.
Where are you located?
We are located in Bountiful, Utah (just outside of Salt Lake City)
Can I come visit the puppies?
We have previously opened our home to people who appeared to be interested in purchasing one of our puppies, only to discover that these visits turned into Instagram photo ops with little seriousness behind actually purchasing one of our puppies (especially heartbreaking when children are involved!!). As a result, we no longer welcome visitors unless they are on our waitlist and are serious about purchasing one of our puppies. People who want to get to know us and see our available pups can see them on Facebook, Instagram (links in the footer) and we have a ton of footage of our dogs on Flickr. You can read more about our
visitation policy here
Do you ship puppies?
Yes we offer shipping the puppies as Air Cargo or in the cabin with a flight Nanny, we have many years experience shipping puppies either way and have not had any issues. If your puppy is being shipped as Air Cargo, it won't be able to leave mom until 12 weeks of age, due to yorkies small size. Air Cargo is an additional $450.00. Flight Nanny is an additional $750.00. You cover the additional costs of shipping.
How do I adopt one of your yorkies?
When it comes to adopting a yorkie puppy from us, you have a few options, but you must first complete our
Puppy Adoption Application
. After that, we'll send you an email to let you know if you've been authorized to adopt one of our puppies.
If you are accepted, you will be placed on our waiting list once we have received a $500.00 Waiting list reservation fee and our waiting list contract. All of our puppies are anticipated to be sold from waiting lists.
Can I breed my yorkie puppy?
Our puppies are not intended for breeding and are intended to be kept as family pets. We only accept applications from families who are committed to having their puppy spayed or neutered by the time it turns 8 months old. We sell all our puppies on a spay/neuter contract with no registration papers. We believe breeding dogs should be done in a responsible manner, with appropriate health clearances and careful selection of parents' personalities. We want to avoid accidental or "casual" breeding. We want to be sure that puppies we have raised are not bred without careful consideration and testing. Animal shelters have plenty of homeless dogs, partly becuase many owners fail to have their dogs neutered or spayed, and unfortunately they are not always healthy! Genetc health testing and health clearances are essential steps in raising healthy puppies. See more about health concerns in our
Health Testing
page.
Are your puppies sold with Registration Papers?
As our puppies are sold on a Spay/Neuter contract at this time we do not sell our puppies with Registration Papers.

How can I find out more information about Yorkies?
We make every effort to provide the most up-to-date information on Yorkies to assist you in your research. Our
Yorkie Information page
features articles covering appearance, behavior, care, food, grooming, health, supplies and much more.
What supplies do I need for my puppy?
When you get your first puppy, it's natural to want to go to the local pet store (or Amazon) and stock up on toys, snacks, and play pens. However, I recommend that you take a step back and start small.
To get things started, we have a great list of
Puppy supply needs
, including a pet carrier, a bed, food and water dishes, a collar and leash, snacks, and stain and order removers (for the occasional accidents in the home)
What do your puppies come with?
Click
this link
to view a detailed list of what our pups come with:
Have the parents and puppies seen a veterinarian?
Yes, the Sire and Dam were examined by a veterinarian prior to breeding. Before departing to their new home, the puppies are examined by a veterinarian TWICE. When the puppy is sold, the veterinarian's findings, including a complete Wellness Exam and paperwork, are delivered to the new owners.
How many times do you breed your mama dogs before retiring them?
We work closely with our Veterinarian and determine it on a case by case basis. The new studies have shown a decrase in infection and it is better for the mom's to be bred every heat cycle (after the first 2 cycles) until she is retired (as long as she recovers from whelping/raising the litter well).


Do you offer a reference from your Veterinarian, Groomer and/or previous puppy buyers?
Yes Absolutely! I would be glad to give you this information, just ask!
Do your yorkies come with tails & dewclaws removed?
Yes, our puppies see the vet at 3-5 days old for Dewclaw Removal and Tail Docking. We feel this is best to conform to breed standard as well as to prevent dewclaw injuries in the future.
Will my puppy come with vaccinations & deworming up to date?
Yes, your puppy will come with 2 of 4 Dhhp vaccines as well as be up to date on deworming. You will receive all Veterinary records showing this. Visit our
Veterinary Page
to see examples of these records as well as our Deworming schedule. Your puppy will still need it's 12 week and 16 week vaccines as well as Rabies at 20 weeks.
What if the puppy doesn't work out, can I bring it back?
Yes, throughout the rest of the dog's life, all puppies/dogs may be returned to me with no questions asked. Money will not be reimbursed, but I will always take back the dog.
What forms of payment dog you accept?
For deposits only I accept payments through Good Dog, paypal, venmo, cashapp, cash, and credit cards
For Final Pick Up Payment, I accept cash only (you are welcome to pay the final balance with any of the above options as long as it is made at least 1 week prior to final pick up day).
I want a teacup yorkie, do you sell those?
To begin, let me state unequivocally that there is no such thing as a teacup, tiny, mini, teddy bear, or any other "little" Yorkie. Yorkies have only one breed classification: TOY BREED. Any breeder that intentionally breeds for such little dogs, in our opinion, should not be permitted to breed dogs. These canines are already delicate at 4-7 pounds; the issues multiply when they are under 4 pounds! Some breeders will demand upwards of $5,000 for these dogs, but believe me when I say it isn't worth it! It is normal for breeders to have a "runt" — a naturally tiny dog – from time to time. A breeder that breeds exclusively for little dogs is NOT NORMAL and does not concern the dog's health. With smaller pets and more issues, your dog was not only costly, but so were your vet costs! I strongly advise against purchasing one of these teacup-sized, little teddy bear dogs! You don't have to buy a dog from me, but you shouldn't buy from that breeder! Don't put money in the coffers of breeders that have entirely ignored the health and well-being of their own dogs, as well as the health and well-being of your next future puppy!
Do you guarantee the size of your pups as adults?

Most certainly Not! I wish I could predict the future, but unfortunately my crystal ball just doesn't work that way LOL. The best I can do is tell you the size of the parents. Right now our females are both right around 4.6# and will always be bred to smaller males. We are hoping this will produce pups that will be within the breed standard of 4-7 pounds as adults. But just as with human children you can't predict the future of how tall a child may be based off their parents. We have found that most 'puppy weight charts' to be "semi" accurate at predicting weights, at least they were with Cindy/Gabby's adults weights give or take about 1/2 a pound.
Is it better to get a male or a female?
There is no right or wrong answer—both a male and a female will make wonderful pets. Many people who get in touch with me express a strong desire for a male or a female. Usually, it's because that's what they've dealt with in the past. Selecting a puppy based on temperament is, in my opinion, more significant than gender. But if gender matters to you, we'll make sure you get the most suitable gender-specific dog for your way of life.

What kind of food should I feed my yorkie?
We feed Life's Abundance Small & Medium Puppy Food to all of our pups and Life's Abundance All Life Stages to all our adult dogs. After you acquire your puppy, we will send you adequate food for a few feedings. It is not the cheapest dog food available, but it is also not the most costly. We strongly recommend keeping your puppy on Life's Abundance for at least 9 weeks after getting home. You may give your Yorkie any type of high quality dog food (avoid grain free --see our
Nutrition
page to see why), dry or wet. Just make sure the new food is seamlessly integrated (old food with new food slowly becoming all-new food). This will assist in avoiding any intestinal issues. If you have any questions, contact your Veterinarian. You may order the Life's Abundance Here:
https://lifesabundance.com/Setarehyorkies
What is Hypoglycemia, and how do I prevent it?
Low blood sugar is referred to as hypoglycemia in medical terms. It is a disorder that causes a significant decline in blood sugar levels in pups. It's pretty frequent in toy breeds, but it's completely avoidable. Symptoms usually appear during stressful events, such as bringing a new dog into the house, shipping, or any other stressful event. It is most frequent in pups aged 3 to 5 months, although it has also been seen in adult toy breed dogs. Low blood sugar is referred to as hypoglycemia in medical terms. It is a disorder that causes a significant decline in blood sugar levels in pups. It's pretty frequent in toy breeds, but it's completely avoidable.

**The Signs you will see:
Your pet will be sluggish and lethargic. The tongue and gums of the puppy will be a very dim pink or lack the pink pigment entirely. You may notice that your puppy is unable to focus on you or an object, and the puppy may shiver or shake in the early stages (this does not imply that they are hypoglycemic every time they do so - they could be afraid!). If you have other symptoms, they are almost certainly connected). Your puppy may experience shock if you do not take precautions. Nutri-Cal, a high-calorie supplement that tastes like candy to these little canines, --if your dog is not eating well give him/her some Nutri-Cal and it will hold them off for a while. We strongly suggest giving a small glob twice a day for the first week your puppy is home.


**Hypoglycemia has several causes.
The following are some of the reasons:
1.Too much touching and not enough rest for your dog (they should sleep around 75% of the time when you first receive them! At start, don't push your dog too hard; keep sessions to 15 minutes.)
2. The puppy will not eat (give um a little Nutri-cal)
3. Environmental or dietary changes
4. Difficult Situations (travel, vet visit, etc)


**What can you do
Make sure the puppy is eating palatable food (hard food may be too much for them) — you may need to start with soft food and gradually introduce firmer food. If you believe your puppy isn't getting enough nutrition, give them Nutri-Cal. Allow them to lick it off your finger and a few of dabs off the tube, and you'll be OK. If your puppy is truly refusing to eat, you may need to get some of it on their tongue or lips so they recognize what it is. Trust me, once they know what it is, it will be attractive to them! When he sees that tube, our oldest Yorkie still chases us! Finally, but certainly not least, if you think a situation is brewing, do not waste time taking your puppy to the vet! The earlier you catch it the better the outcome.

How often should I bathe my yorkie?
You may really bathe them as much as you like. If you'll be washing them frequently, make sure you use high-quality shampoo and conditioner to avoid damaging their hair and skin. Their hair is similar to yours and mine in that too much of anything can damage and dry it out. When bathing your Yorkie, make sure the water doesn't go in their ears! If you want to be safe, put some cotton balls in each ear. Water in their ears is quite harmful to them. You'll know when it happens because they'll lunge for the towel and frantically wipe their heads. You can towel dry him/her once you've washed him and come or use a hair-dryer. If you use a hair dryer we recommend putting it on the lowest possible setting!

My Yorkies Ears are drooping, what can I do?
The tips of the puppy's ears are shaved so that their fur does not weigh them down. We've had great results with this and aim to avoid taping if feasible. Even when their ears have been pushed up for weeks, they will occasionally droop. Teething, growth spurts, and environmental changes are all variables that contribute to this. Many dogs have had their ears straight up, droop, and then straight up again in a few of weeks without our intervention. If you're truly worried, we propose shaving the tops of their ears again - or tape them if you really want to. If you Google "yorkie ear taping," you'll come up with a slew of options.

How old will my puppy be when he/she can leave your home?
Before going to their new homes, we recommend that all pups be at least 10 weeks old. This ensures that they have been properly socialized, have had all necessary vaccines, are eating on their own, and, most importantly, are stable enough for their new homes. In certain situations, if we have a puppy that is larger than average, we may allow them to depart at 10 weeks. Similarly, if one charting is smaller, we want to retain it for a bit longer.
Have you ever turned down an applicant/sale of one of your puppies?
Yes! We need to have a long-term relationship with our future puppy owners. We need to be able to communicate with them and feel like our puppies are getting the best home possible. If for any reason we feel that the applicant in question would not provide the absolute best care possible or has alterier motives for one of our puppies we can and have denied the application. In some cases it became clear the applicant was not a good fit for one of our puppies. Our puppies are our babies first and foremost and we will do everything in our power to protect them. We want to guarantee they go to the best matched home possible.
How can we contact you after picking up the puppy?
If you have questions, concerns or just want to update us on your puppy, we'd love to be there for you! We can be reached in several ways, via email to:
setarehyorkies@gmail.com
, via phone, text or whatsapp @385-429-0263 or in our Private Yahoo Group Setareh Yorkies Owners (For Puppy Buyers only)
More Questions? Feel free to Contact us Via Email to:
Setarehyorkies@gmail.com
or Via Phone or Text or Whatsapp @385-429-0263