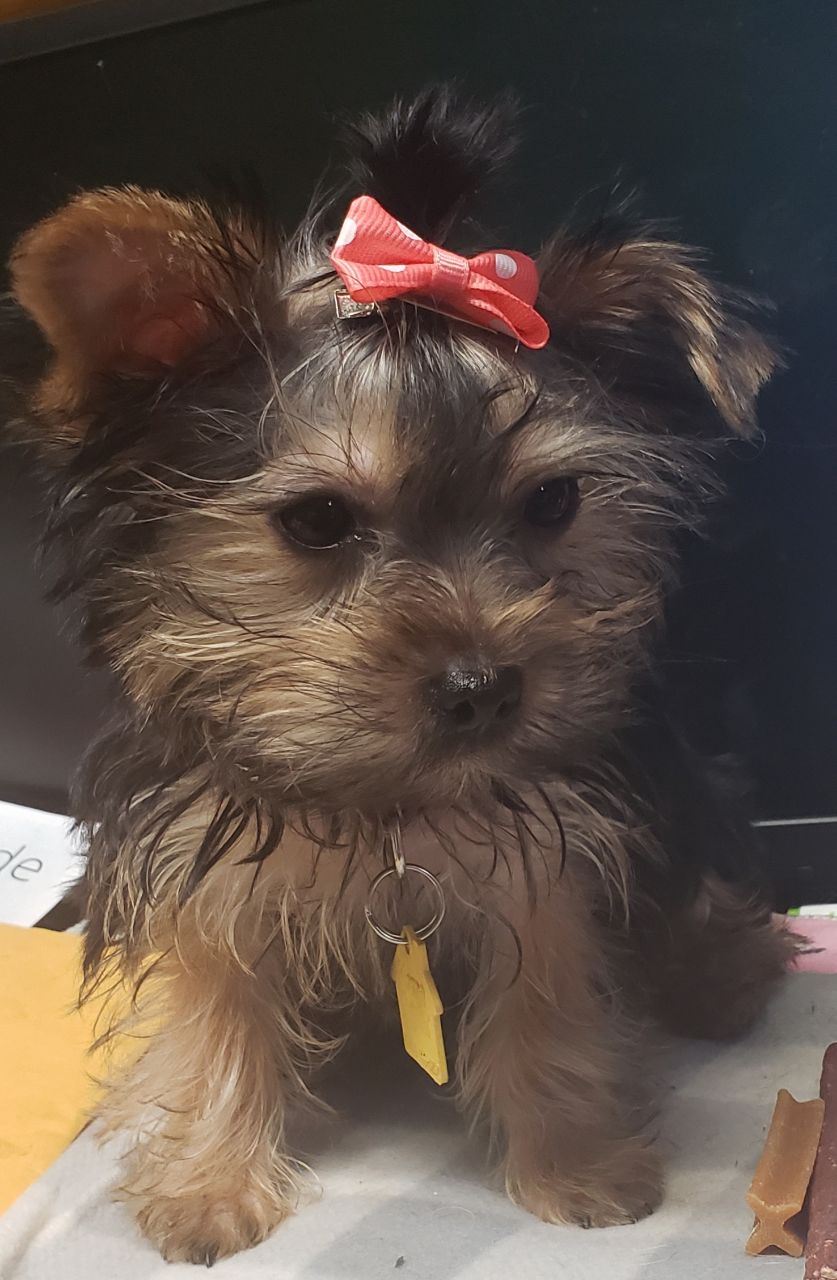 Puppy Head Start Program
Our goal with the Puppy Head Start Program
is to give your puppy the best possible start in life.
How it Works
If you have already bought training for your puppy, we will go over any questions you may have once we have matched you with the appropriate puppy for you.
The cost of training is in addition to the price of your puppy. At your puppy's seven-week birthday, both your puppy's balance and the complete amount of training are needed. Additional days, weeks, or months might be added to the below-mentioned fee.

Your puppy will graduate Puppy Culture and enroll formal training at 8 weeks of age, and complete training at 10 weeks, or 12 weeks old depending on the program selected.

Following Puppy Head Start Program, you will receive training from us, we will explain your puppy's schedule, subtleties, and routines, as well as guide you in the best way to integrate your puppy into your household.

With a dog, we recognize that training never truly stops! Until they are at least 1 to 2 years old, they will require repetition and reinforcement.

2 Week BASIC Training $800
In just two weeks, you'll have a well-trained dog. Our Yorkie puppy obedience training curriculum is particularly developed for them. The instructions
"Sit," "Down," "Stay," "Come," "Okay,"
and
"No"
are taught to your dog.
This is a two-week session. When your puppy reaches the age of eight weeks, he/she may begin training sessions. Our lessons are held twice a day, six days a week, in individual half-hour sessions. Each week, we send you a REPORT CARD that details your puppy's continuous training progress. Your puppy must pass an obedience exam at the conclusion of the course, which we videotape and make available to you. This video is not only entertaining and at times heartbreaking to watch, but it also shows how the trainer interacts with the puppy and how the puppy appreciates obeying directions.
Your puppy will be with us for the whole 2-week training program. Boarding (love, hugs, bathing, and food) is included in the training fee. At the age of ten weeks, your puppy is ready to go home. Your puppy will already be with us, why not pay a little extra for some training?
4 Week ADVANCED Training $1200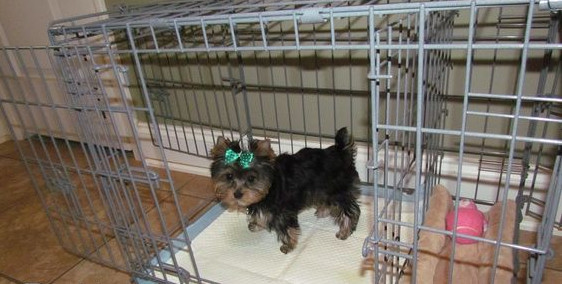 Our advanced obedience training program is four weeks long. The Advanced Training Course will refine the puppy's abilities and knowledge of the fundamental instructions taught in the 2 Week Training Course. On top of that, we'll start housebreaking, kennel training, leash walking, and teaching them new commands like Kennel and Heel.
Your puppy will be with us for the whole 4-week training program. Boarding (love, hugs, bathing, and food) is included in the training fee. At the age of twelve weeks, your puppy is ready to go home. This means your puppy will be with us for an extra 2 weeks.
ALL PACKAGES ALSO INCLUDE:
HEALTH CARE:
Regular Baths & Nail Trims
Occassional Fur Trims around Feet, Face, & Fanny. Introduction to clipper noises & sensations
Up to date on Vaccinations up through 12 week shots (If the puppy is still with us)
(Records will be transferred to owner at time of Puppy's Release)

Additional Time if Requested
$400/Week
Notice: We cannot promise that pups will keep their house training understanding, as a significant change in environ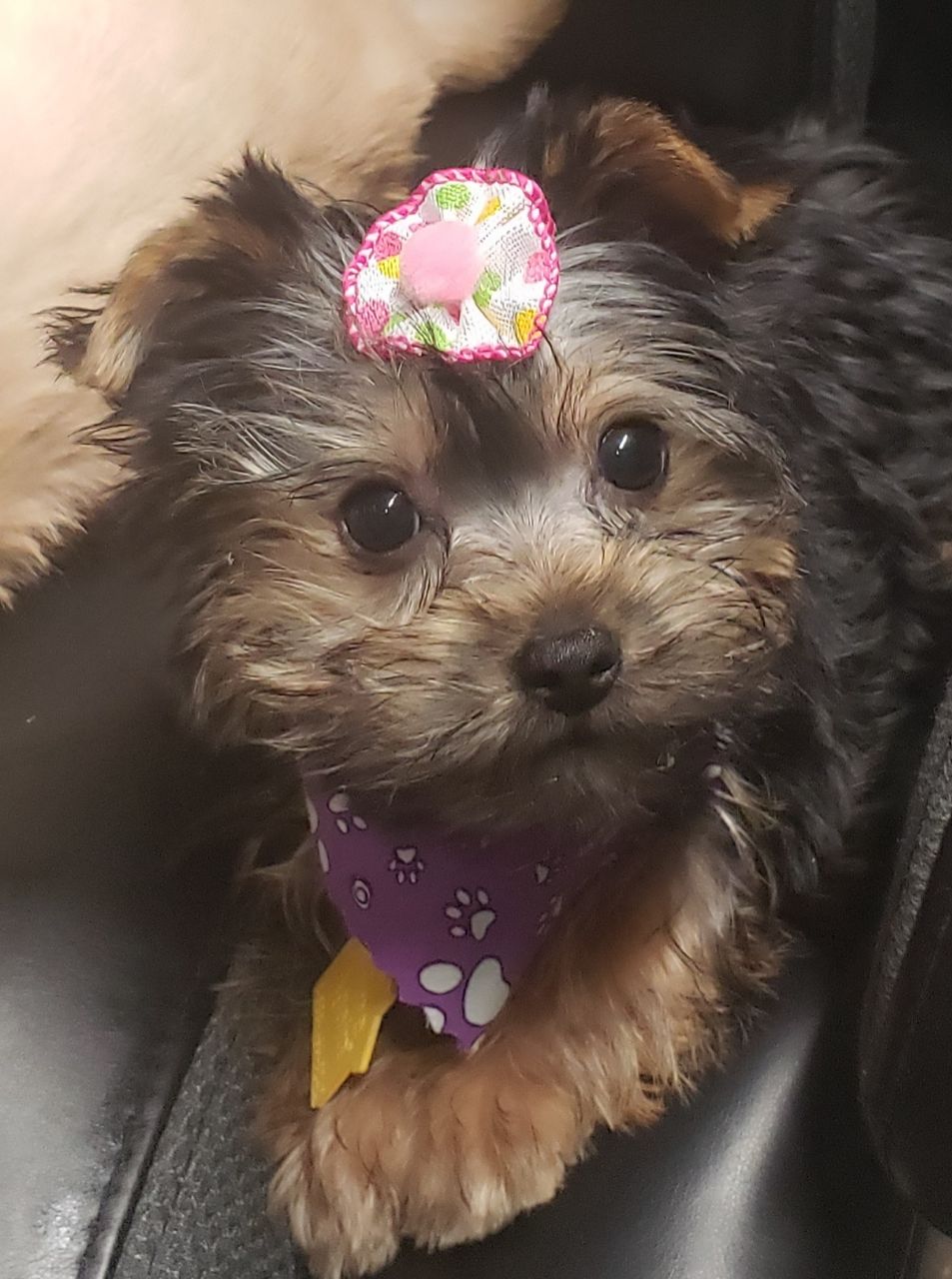 ment, such as finding a new home, might induce stress in certain puppies, resulting in undesired behavior.
Also, space is limited, and enrollment is on a "first come, first served" basis. Only the first two completed training enrollments from each litter will be considered. The enrollment process is not complete until full payment is received. If the puppy training class is filled when you submit your registration and payment, your payment will be refunded immediately. **Please be advised that your enrollment and payment are non-refundable after they have been approved.
We offer no assurances about the training or degree of education your puppy will get while staying with us for a lengthy period of time. The objectives put out in each package are reachable and reasonable, yet each puppy learns at his or her own pace. Please keep in mind that the things specified in each bundle are just that: aims.
Click here to ENROLL
your puppy in our Puppy Head Start Program
After enrollment please PAY the fee
HERE
(Payment is due by the time puppy is 7 weeks old)