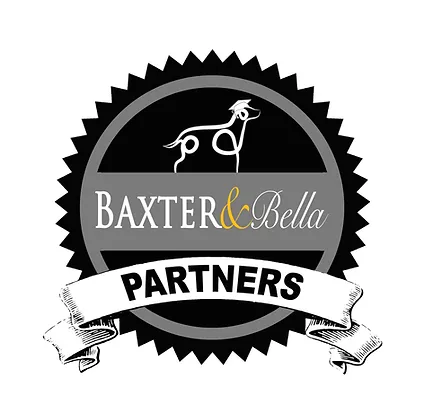 When it comes to dog training we absolutely love BAXTER & Bella, which offers and online program that is easy to use and fun to follow. What's more, it's available everywhere you have an internet connection and on any device you want to use. ​ Good news... we have teamed up with them to provide you with an instant 25% off discount for lifetime access to their Online Puppy School! It includes a STEP-BY-STEP PROGRAM to follow, CLASSES & COURSES to attend, GAMES to play, ACTIVITIES for successful socialization, unlimited LIVE! HELP with their team of professional trainers, as well as so much more! We highly recommend it and you can save 25% instantly by entering discount code: SETAREH
LEARN MORE about BAXTER & Bella HERE: https://www.baxterandbella.com/learn-more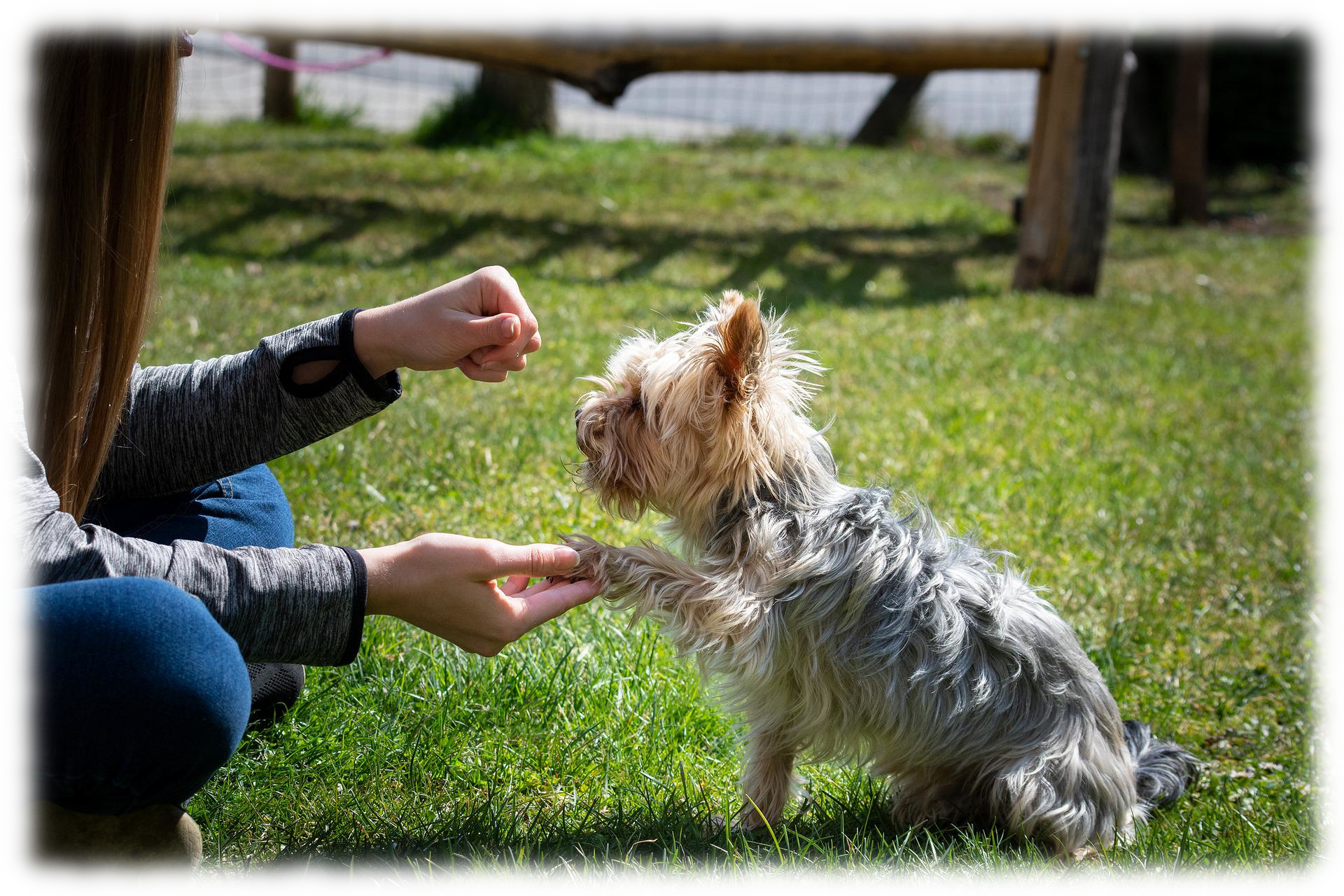 Education
Everything you need to teach your puppy at home is included in the Baxter & Bella step-by-step curriculum. Video demos, exercises, games, and handouts are all included in the lessons. You'll get access to over 75 classes on anything from housetraining to leash walking to children and puppies, and more!

Support
You may enjoy limitless LIVE video chats with a professional trainer with a Baxter & Bella subscription. These are simple to plan and will be tailored to your exact requirements. You'll get personalized training advice and exercises to help you with your dog.

Community
One of my favorite aspects with Baxter and Bella is the puppy forum and parent groups! There's no better place to go if you have questions or want to network with other puppy owners!




We are excited to announce that our partnership with Baxter & Bella allows us to give you a 25% discount!

Use the code SETAREH at checkout

https://www.baxterandbella.com/learn-more




Why we love it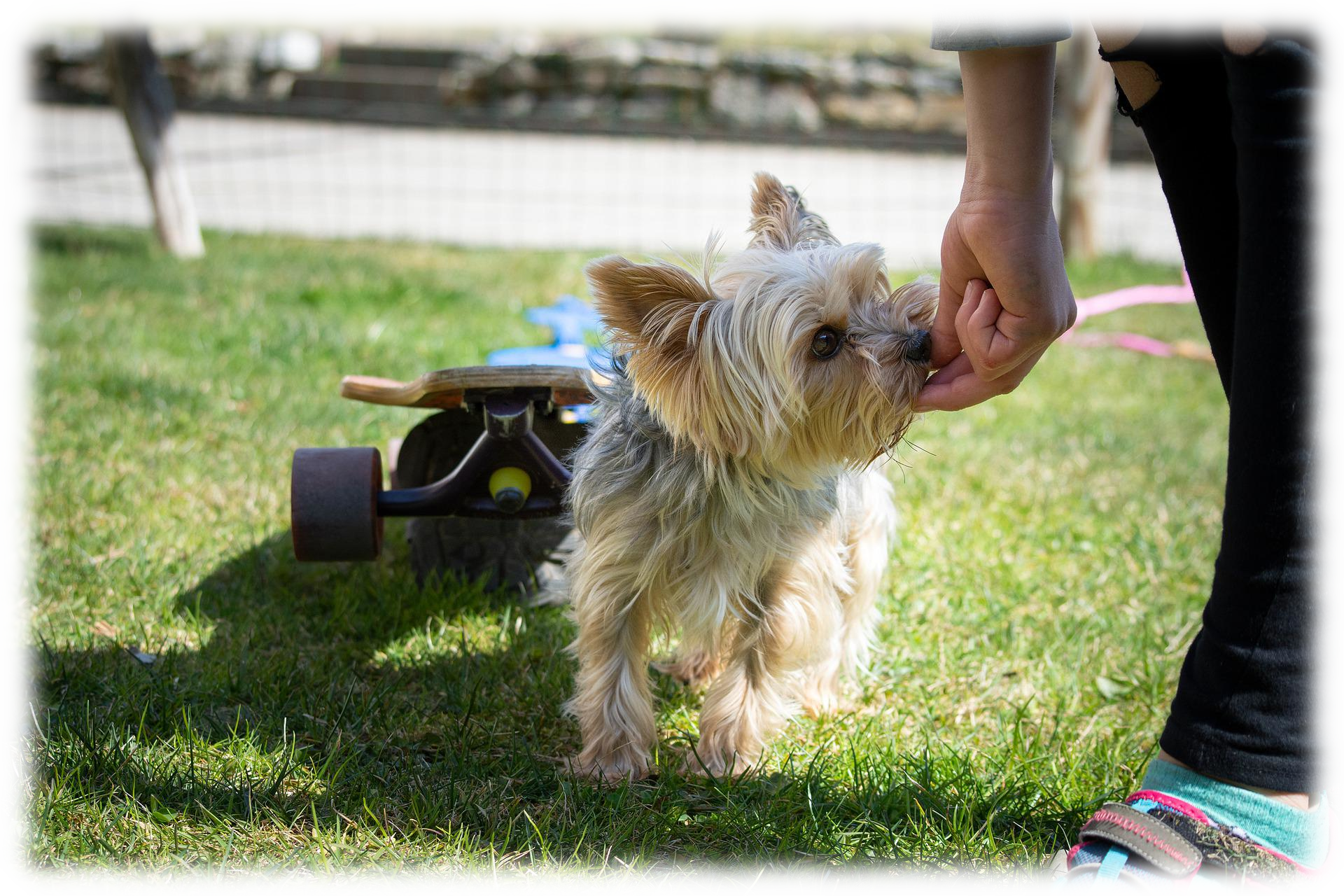 Our goal is to create great family dogs since we feel that a decent dog may have a huge influence on the lives of the families with whom they live. Everything we do is done with that aim in mind, from breeding decisions to how we raise our puppies in the first eight weeks. However, 8 weeks is insufficient time to produce an excellent family dog. They'll require many more weeks of training and socialization after they leave us to become the greatest dog they can be. This is when Baxter and Bella come into play!


If you aren't consistent or know what activities to do at each stage of the puppy's development, training a puppy can be a challenging task. When you're equipped with a training program like Baxter & Bella, on the other hand, it may be a really enjoyable and gratifying experience. Baxter & Bella offers entertaining and simple courses to help you mold your puppy into the family member you desire.

I'm not a dog trainer, to be clear. I'm an animal breeder (a pretty good one if you ask our previous customers). I've been producing amazing puppies for years and putting all I have into developing them to be great family dogs, but I've always felt that something was lacking from our program. We have always done our best to provide information to our puppy owners before they take their puppies home, but I was aware that training was an area where we might improve. I didn't have a clear, easy-to-follow program in place for our puppy buyers, and I didn't have the time to create one. I contemplated becoming a certified trainer, but I was concerned that devoting too much time to training might detract from my breeding skills.

That's why I'm so pleased to introduce our puppy purchasers to Baxter and Bella! I can now concentrate on my art as a breeder, knowing that our puppy purchasers have everything they need to continue training their puppies and develop them into excellent family pets.



LIFETIME MEMBERSHIP

​

Where EVERYTHING IS INCLUDED and your membership NEVER EXPIRES!

STEP-BY-STEP CURRICULUM

Our signature step-by-step program is as much about teaching your dog how to act, as it is about coaching you how to train, and successfully guides you along in the process of successfully integrating a dog into your life, family and home!
75+ Lessons

Hundreds of video demonstrations

Games to play

Activities for socialization

Training tips, tricks, tools and techniques

Printable charts & checklists

and so much more!
​
CLASSES & COURSES
Broadcast LIVE! multiple times throughout the year, and also available ON-DEMAND, our CLASSES & COURSES focus on many of the most common canine categories!
CLASSES
Preparing For My Puppy

Getting Started

Socialization

Housetraining

Puppy Biting

Kids & Puppies

Body Language

Leash Walking

Adolescence

My Adult Dog

and so many more!
​
COURSES
6 week Puppy Course

6 week Games & Activities Course

6 week Intermediate Training Course

6 week AKC Canine Good Citizen Prep Course

As well as others too!
​
SEE THE CLASSES & COURSES LIST
UNLIMITED LIVE! HELP FROM PROFESSIONAL TRAINERS
Recognizing every dog is different and each family situation unique, we personalize it for you with unlimited LIVE! HELP - as much as you want and as often as you need!
Readily available

Easy to schedule

Individualized to your needs

Personalized for you and your dog

Fun, rewarding and worthwhile

Oh, and did we say it's always INCLUDED!
AVAILABLE ON ANY DEVICE
Exciting news... The Online Puppy School resources are available everywhere you need them, including desktop computers, tablets and mobile phones!​
​
Available anywhere you have an internet connection

Also, download our app for your Apple and Android devices too!
AND SO MUCH MORE...
Recognizing every dog is different and each family situation unique, we personalize it for you with unlimited LIVE! HELP - as much as you want and as often as you need!
Just the videos area

Program Printable Charts & Checklists

Groups and a Parent Forum

Ask the Trainer area

The Puppy Training Podcast

A BAXTER & Bella Blog

Program Groups and our Parent Forum

A Resource Library

Private Social Media Page

Don't just take our word for it, listed below are a few reviews from lifetime members...
"I LOVE this website! It has made training so doable - I never would have been able to get this puppy and keep my sanity without the detailed program you provide. The videos are amazing and make it so easy. I will be recommending this website to anyone I know who is getting a dog!" ~Alexa
​
​
"At first we were most excited about the low price! Nobody could beat it. So, we took a chance. Then the amount of content was unbelievable. So many great recommendations on which products to buy. I dove right in and made sure I followed every video to the best of my ability. She even has charts that I was able to track his behaviors." ~Ryan
​
I cannot say enough good about this program! I am a first time dog owner and had no idea where to begin. This program gave me the direction I needed. We have used the program for four months and our puppy is now six months old. I am frequently getting compliments from family, friends, pet care professionals, and strangers about how well behaved our dog is for being a puppy." ~Amy
​
​
"I highly recommend this training program! I love the practical tips and the 'learn at your pace' format. The combination of written information and videos is really nice. I also had a specific problem with my puppy with the training and contacted Amy. She was quick to respond with a thorough, personalized response. Love it!" ~Angela
​
​
"I highly recommend Baxter & Bella to every dog owner! I am a first time dog owner, but the resources are excellent for any dog owner at any age. When we got our Cavapoo puppy we decided to enroll at the local pet store for training classes. The classes were good, but Baxter & Bella has been so much better!! The curriculum is both more in-depth and broad. We also considered hiring a personal dog trainer, but Baxter & Bella is much more affordable, long-term, and based on my schedule. I love the videos because I can watch them over again by myself or with my children. You can't do that at the pet store. The LIVE! Office hours were amazing! I asked all my individualized questions and received answers and encouragement I needed, including links to her videos. The range of services available is excellent, for times when I want to go in-depth or when I need a quick answer using the Search feature. I feel 100% supported in training my puppy now and for years to come. I do not think I could receive better service anywhere else. Thank you!" ~Melanie

What's the cost?

Okay, you're probably anticipating a ridiculous fee for all that's contained in this package. When you consider that each of their trainers has at least a four-year degree and years of experience teaching dogs (and you can have limitless calls! ), the one-on-one video conversations are worth thousands. Alternatively, the Puppy Prep program...the quantity of knowledge is priceless! Not to mention all the extra materials.
Unless you have a discount code for 25% off, the cost is $238.00: SETAREH With the discount code you save $59.50 making the cost $178.50!!!!!

We are overjoyed that Baxter & Bella has agreed to provide us with a discount coupon for our puppy purchasers! Use the code SETAREH (all capitals, no space) at checkout to save 25% on your Lifetime Membership purchase. https://www.baxterandbella.com/learn-more
FREE TRAINING PODCAST:
A podcast on positive puppy rearing, full of amazing ideas, best practices, tips, tactics, tools, and strategies to help achieve greater animal ownership and experience the finest in canine companionship... yet another opportunity to learn more and improve! https://www.baxterandbella.com/podcast