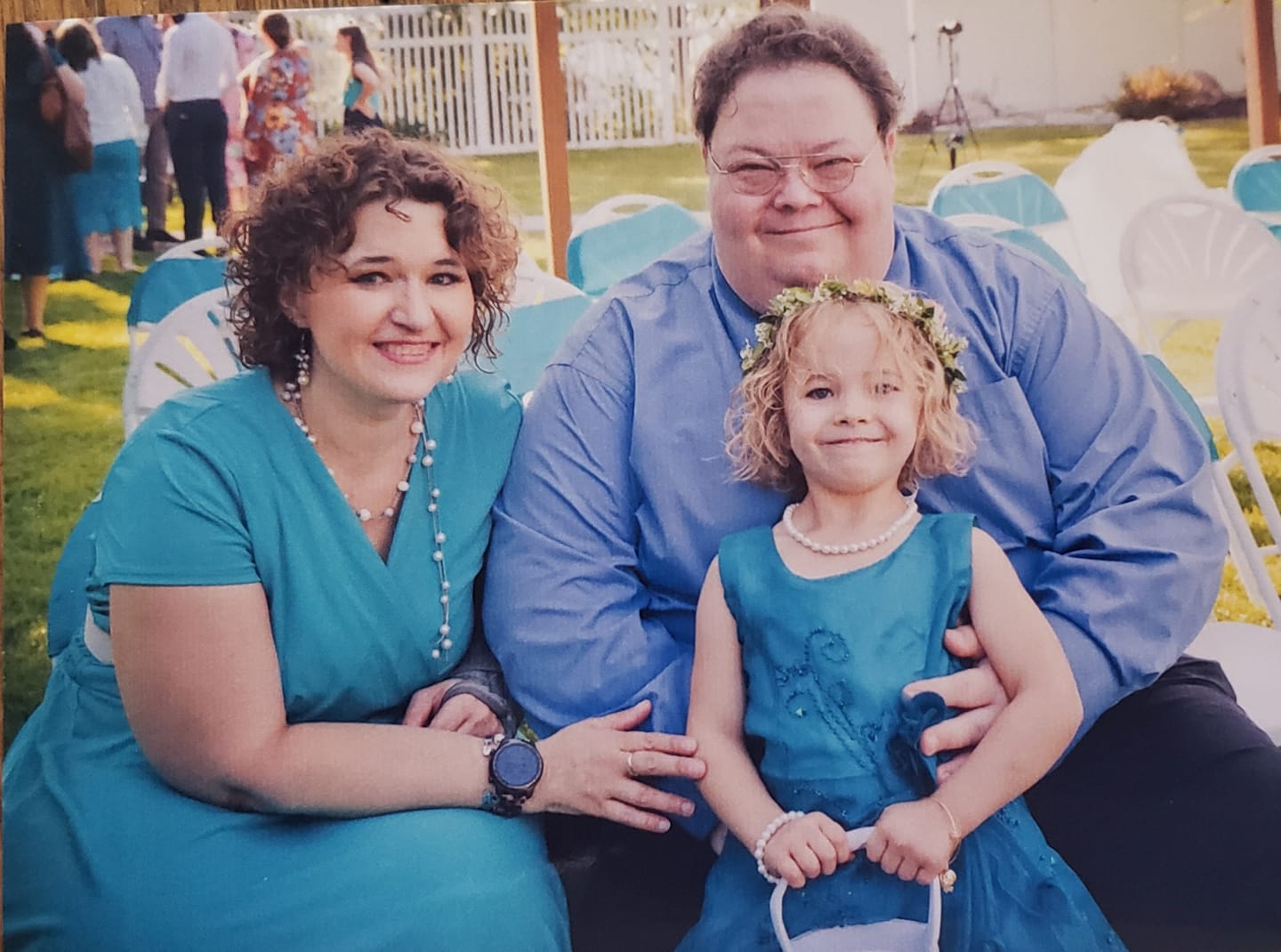 Hello! We are the Thompson Family. Heather, Rob & Charlotte. I (Heather) have raised dogs since 1999, previously raised Standard Poodles and Westies. Growing up my family had a Yorkshire Terrier named Millie, she was the cutest thing and used to boss our St. Bernard Dawson around. I was bitten by the yorkie bug when our family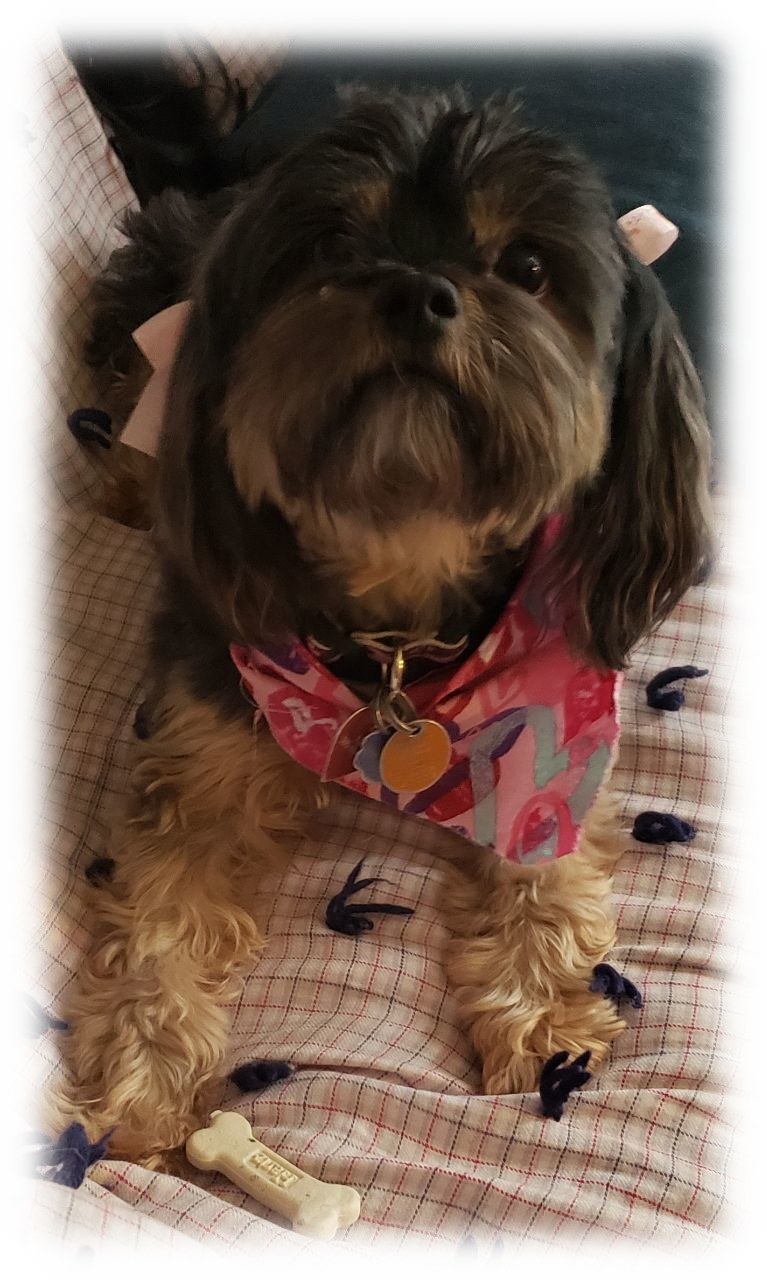 rescued a schnauzer/yorkie mix who was the best dog ever. She has a great temperament and we absolutely love Ruby. We also had a little Yorkie Poo named Nugget that we adopted who ended up leaving us too soon due to congenital health issues (which is another reason I am so passionate about health testing). I was ever more bitten when a litter of yorkie puppies came into the vet clinic I worked at for vaccines. I was a goner. They were the cutest things ever. I showed my husband a picture and he was hooked as well. We did some research and we got Gabby that weekend. We couldn't make a decision between the 2 puppies in the litter, so went back for Cindy the following weekend. We love our girls. We live in Bountiful, Utah. Our furbabies are our children, in addition to having one child. Our babies are raised with cats, dogs, and kids.
Our puppies are all reared by hand in our house. Our pups have been pre-spoiled by our family, ensuring that they are highly sociable and ready to join your family wh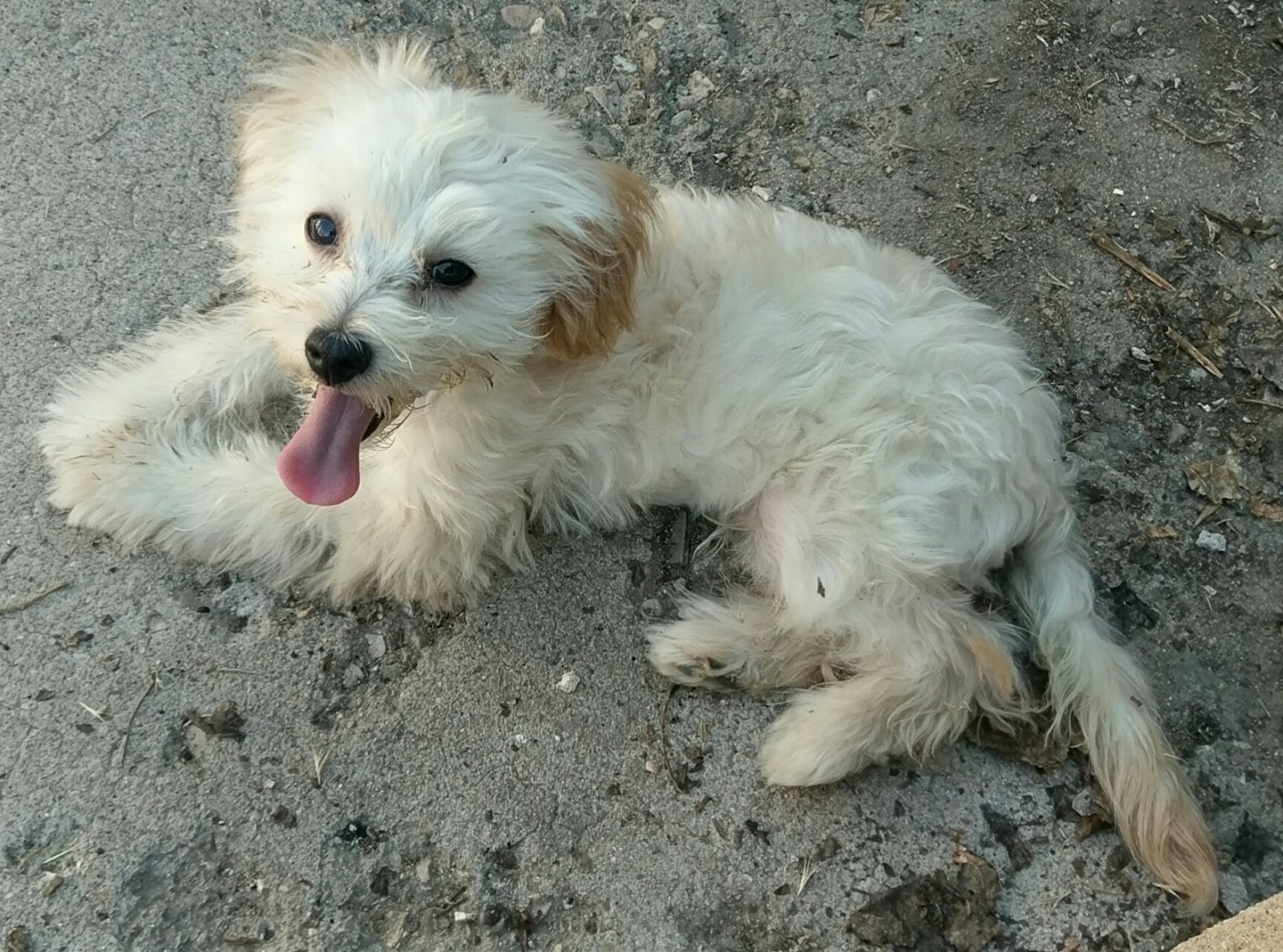 en you receive them. We are willing to ship our puppies, but they must be retained until they are 12 weeks old to do so. We have years of experience shipping puppies, they are shipped either as Air Cargo, or in the Cabin with a trusted Flight Nanny. You can see more information on our FAQ's Page.
Having the necessary expertise, understanding, and love for these little dogs ensures not only that you will obtain only the highest quality and well-adjusted pups, but also that you will receive services long after the sale. We urge you to contact us with any questions or concerns you may have, as we want you and your puppy to have the best possible connection for the rest of your lives. We also invite you to contact and schedule an appointment to come see us, meet the pups, and pick the right companion for you and/or your family.
All of our pups come with a Welcome Package that includes Life's Abundance dog food samples, med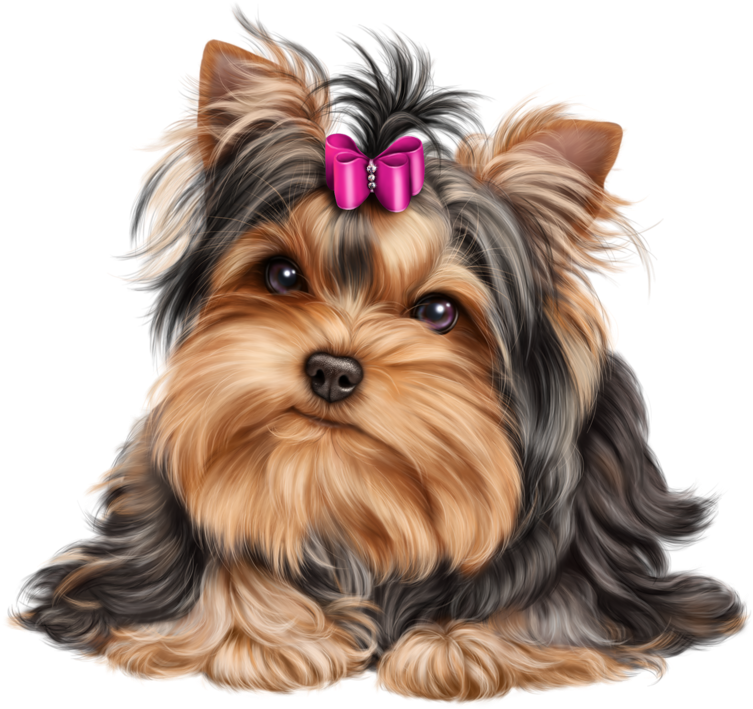 ical records, a blanket, a toy, puppy care instructions, and a 1 year written health guarantee which can be extended for up to 5 years with special provisions in our Health Guarantee.
Our primary purpose in selling these cherished tiny dogs is for you and your puppy to develop a special lifelong bond. We want you and your new puppy to be happy, and we want you to tell your family and friends about our commitment to excellence, the quality of our Yorkies, and the service you'll get - which will go above and above what you'll get from other breeders.
We vow to never deceive you! The information and photos you receive will be accurate for the dog you selected. If you have any questions or concerns, we will be available long after the transaction. Our objective is for you and your puppy to develop into the greatest of friends. We want you to be happy, and we want your puppy to be healthy, well-adjusted, loved, and well-cared for as a member of your family. We'd appreciate it if you could keep us updated on how things are doing and provide photographs so we can see how the puppy is doing.
(Family Photo by Bella Day Photography)