Bringing a new puppy into your house is a joyful and memorable experience for a family. While having a new puppy in the house is a lovely experience, pups are naturally curious and have a tendency to get into mischief. As a result, we've teamed up with Trupanion to send our pups home with certificates that allow them to check out medical insurance with instant coverage FREE for 30 days—no waiting periods for our purchasers.
Accidents or diseases can happen to dogs of any breed. Some disorders emerge as a result of age, food, environmental circumstances, or genetics, just as they do in people. It's critical to budget for unforeseen veterinarian expenses. Veterinary treatment has become increasingly expensive over time, and a single event can be exceedingly pricey. We strongly advise you to investigate and get health insurance for your new pet. There are several plans and options to choose from. Trupanion, Healthy Paws, and Embrace have all received favorable feedback, but there are many more wonderful options available.
We are currently part of Trupanion's Breeder Program, and our puppies come with a certificate that gives you the option to try out their plan for 30 days. You can find more information about the Trupanion certificate and plan information online. Please read carefully or speak to a representative as coverage varies by state. The certificate is good for:
- Coverage for any new accident or illness
- No waiting periods
- No obligation beyond the 30 day trial period
- $250 Deductible.
- 30 days to decided on continuation: Buyers must elect to continue coverage after the 30-day period, otherwise the coverage stops automatically at the end of the 30th day. The offer must still be activated within 24 hours of pickup and they will have the option to set it up to continue at that point or anytime within the next 30 days.
***This offer is extremely time-sensitive and must be activated by the owners 24 hours BEFORE or AFTER the puppy goes home.
Trupanion is committed to assisting your pet in receiving the finest medical care possible by removing financial barriers. There are no compensation restrictions per occurrence, per year, or during the lifespan of the pet with the Trupanion insurance. You may rest easy knowing Trupanion will look after your puppy if it gets hurt or consumes something it shouldn't. Keep in mind that you must contact them within 24 hours of obtaining your dog!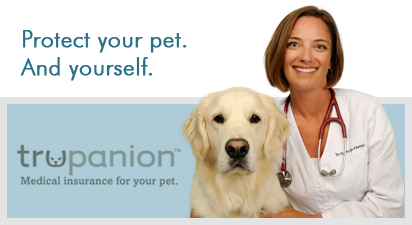 With Trupanion insurance, there are no limitations on reimbursement per incidence, per year, or during the lifetime of the pet. You may relax knowing that Trupanion will take care of your puppy if it gets harmed or eats something it shouldn't. Remember, you must call them within 24 hours of receiving your puppy!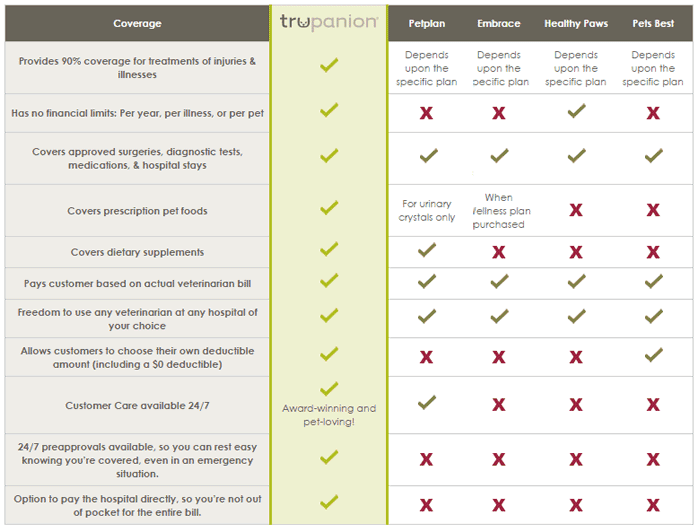 You must activate your Trupanion Insurance certificate at least 24 hours before to picking up your puppy. This coverage is free and covers any emergency or disease that occurs within the first 30 days of your puppy's ownership. If you need to make a claim within those 30 days, there is a $250 deductible. It will expire after 30 days and you will not be automatically enrolled in a permanent policy. However, many of our families recommend that you obtain a policy from an insurance company because of the high cost of modern veterinarian care. This will benefit you financially, especially if there are any emergencies during your puppy's lifetime. In your Puppy Handbook, you will receive the offer with an activation code to use to receive your free 30 days of Trupanion Pet Insurance.