Here is a suggested supply list with links (see disclaimer at bottom) of recommended products for your new Yorkie Puppy:
Tiny Collar (XXS or XS) 6-9" should fit (Various colors available by clicking the link)
Name tag with your address and phone number
Leash (we advise walking with a harness see below for matching)
Harness (we recommend only walking your yorkie with a harness as collars pull and can damage their trachea's)
Leash to Match Harness
Food & Water Dishes (avoid plastic if possible)
Dry food for small breeds
Make sure the kibble size is tiny so your puppy can easily chew it. We use and recommend Life's Abundance Small & Medium Breed Puppy
Even if you plan to use wet food, dry kibble should always be available to help prevent hypoglycemia
DO NOT change your puppies food for at least 14 days once you get them home (this will cause stress on their system)
We require that you feed at least a 4 star food found on
dogfoodadvisor.com
(no corn, wheat or soy, or by products either)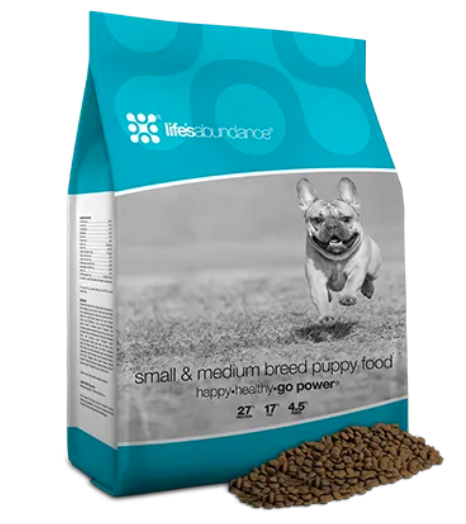 Canned Food for Puppies
We have been feeding your puppy both dry and canned. We use and recommend Life's Abundance Puppy & Adult Pork & Venison Grain Free Canned Dog food. We have also used the Purina One Lamb & Rice canned puppy food for our puppies with great success.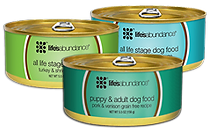 Supplements
NuVet Plus® is a high-quality supplement with a precise blend of antioxidants, amino acids, vitamins, minerals, enzymes, herbs, and other ingredients. NuVet Plus® is a combination of essential nutrients that work together to improve and maintain your pet's health. Our supplement is created with natural components and prepared according to CGMP guidelines in an FDA-approved facility.
Click here to order:
http://www.nuvet.com/864856
or call 800-474-7044. If you are placing an order for the first time, you will need to provide them with my REFERRAL CODE 864856.
Joint Supplement
Leading veterinarians and scientists developed NuJoint, which contains exact quantities of Glucosamine, Chondroitin, Methylsulfonylmethane (MSM), and Vitamin C to assist give optimal joint care.
Click here to order:
http://www.nuvet.com/864856
or call 800-474-7044. If you are placing an order for the first time, you will need to provide them with my REFERRAL CODE 864856.
Salmon Oil
Our wild Alaskan salmon oil supplement for dogs and cats provides a wealth of advantages since it is high in important omega fatty acids. Wild Alaskan salmon oil benefits your pet's overall nutrition while also promoting the maintenance of healthy skin and fur. Salmon oil helps maintain your pets' coats lustrous and silky, making them even more cuddly, so you no longer have to worry about dryness or dullness!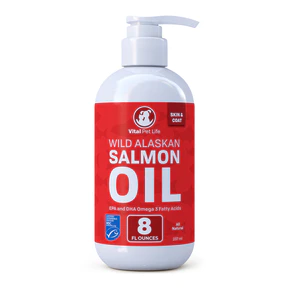 https://www.vitalpetlife.com/collections/skin-and-coat
Use code SETAREH to save 20%
Bernies Perfect Poop Supplement
Bernie's Perfect Poop is a supplement that we use for our dogs everyday. It is a Fiber, Pre-Biotic, Pro-Biotic and Digestive Enzymes combined. It helps them in so many ways. We have seen a definite change since we started them on this.
https://store.bernies.com/heather-thompson
Use Discount Code: Setareh to save 20%.
Nutrical
Yorkies are highly prone to hypoglycemia, we strongly recommend giving a glob of this twice a day for at least 1 week in their new home as the adjustment can be a stressful time for them.
A bed (various colors available)
A Small Crate
Your puppy should be able to stand, turn around, and lie down comfortably in the crate/case.
While your dog is being trained, use a hard or wire kennel. A soft-sided case may be chewed through by certain pups.
Your dog is used to spending the night in a kennel. Allow your puppy to sleep in a crate at night for a while, even if you have somewhere else for him to sleep. This will ease the adjustment. Potty training is also accelerated with crate training!
Also needed will be a small travel crate (we use the brown one below for our babies)
Exercise Pen
This is great if you are needing to leave your puppy unattended for a little while, we use one for our puppies. We just leave potty pads down for them
Potty Pads/Indoor Grass Potty
Your puppy is started on being potty pad trained.
Variety of Small Chew Toys
Soft Plush Squeaky Toys
Kong & Stuffing for Kong
Snuggle Puppy with Heartbeat
(this works great for being away from mom, those first nights can be brutal this offers comfort to the puppy)
XS Shirt or Sweater
Small Puppies sometimes have trouble regulating their body temperature
Nail Clippers and/or Nail Dremel
Your puppy is used to having their nails trimmed every other week, Human nail clippers work fine while your puppy is still small. Ask your vet or groomer if they offer free puppy nail trimming if you are nervous to do it.
Pet or Baby Shampoo
We like to use either Isle of Dogs Puppy Shampoo or NuVet Puppy/Kitten Shampoo (We use Isle of Dogs or Plum Silky on our adults).
Small Wire Pin/hair brush
Slicker brushes are too rough for a Yorkie's sensitive skin
Comb
Training Treats
We use Blue Buffalo Baby Blue Training Bits, Wellness Soft Puppy Bites and Science Diet Naturals Training Treats
Look for something tiny (or breakable) and low calorie. A Yorkie's tummy is very little!
Toothbrush & Canine Toothpaste
We also like to use Teenie size Greenies to supplement (see our
Breed info
page for more information on Dental Care)
Flea & Tick Treatment
(Consult with your vet if applicable to your area we live in Utah where fleas are extremely RARE)
Dewormer/Heartworm Prevention
(Consult with your vet)
Vet Phone Number and Address
Make an appointment for a checkup withint 72 hours of picking up your puppy to validate health guarantee
We use and recommend
Bayview Animal Hospital
in Farmington, UT 801 801-451-2359
Trusted Groomer
Getting your puppy in for their first haircut by 4 months old is recommended. We start our puppies grooming with puppy (feet, face etc) at 8 weeks after their 2nd set of vaccinations
We use and recommend Stylish Paws Salon (Jennifer) (801) 928-6073 she is a mobile groomer in Davis County, Utah.