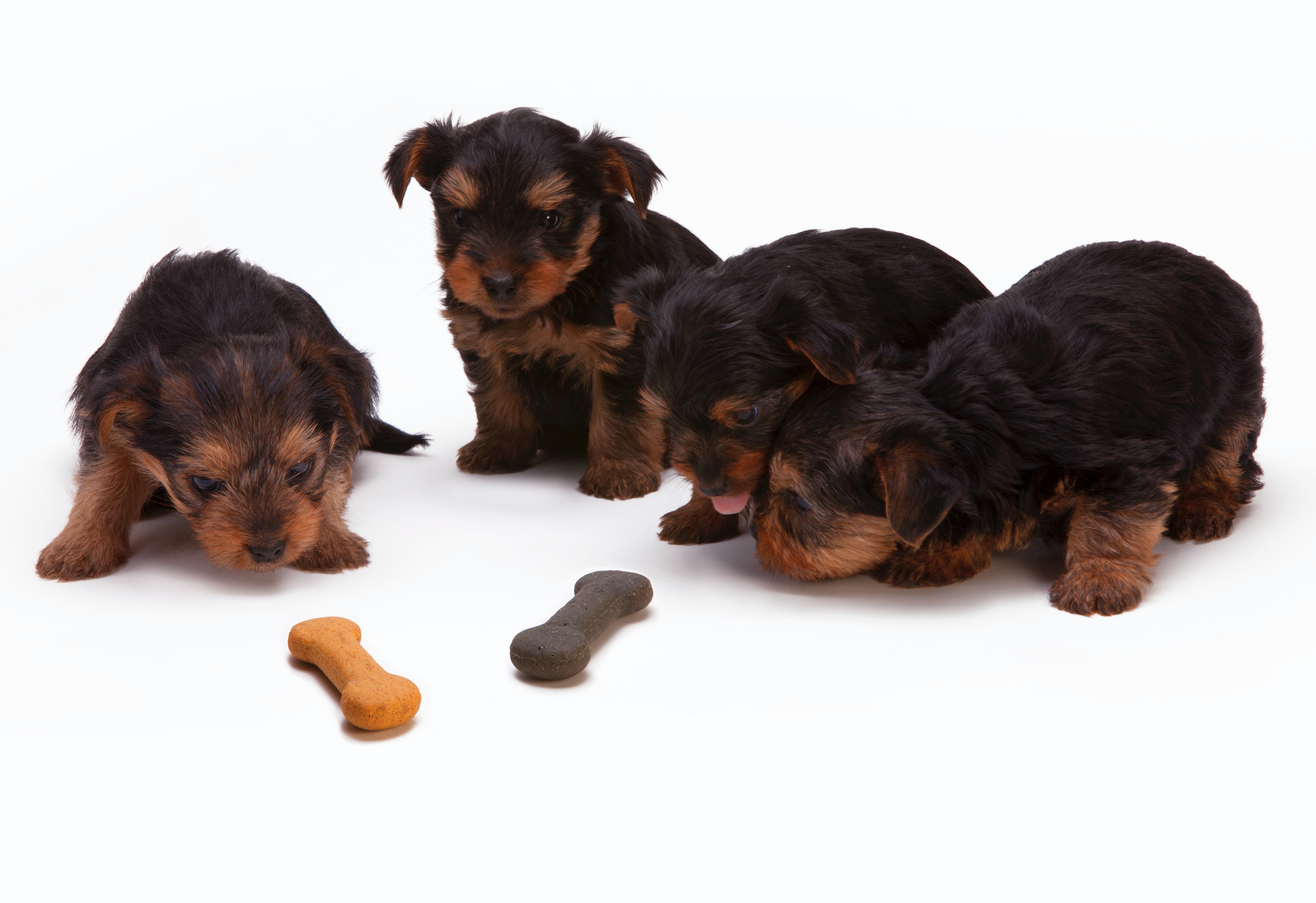 Bad Ass Breeder Method
We follow Jeanette Forrey's Badass Breeder Program with 4E Kennels at Setareh Yorkies. I was looking for an alternative technique to breed when I was revamping my breeding program. For my pups and puppy homes, I wanted to go above and above. I wanted my program to stand out in the breeding community and make a difference. When I stumbled upon the Badass Breeder Program, I knew I'd found the solution to my problem.

Our journey at Setareh Yorkies begins with healthy, happy parents. All of our parent dogs are well-behaved, have excellent temperaments, and are subjected to both genetic and physical health testing. Healthy parents are the foundation of a healthy dog. In order to breed the greatest Yorkshire Terrier puppies, it is critical that our parent dogs are the best models of what a Yorkies should be.

At Setareh Yorkies, we start ENS (early neurological stimulation) and ESI (early scent introduction) as soon as the puppies are born. This is done on days 3 through 16, and it includes gentle handling and daily weights. ENS has been shown to increase cardiovascular function, heart rate, adrenal gland strength, stress tolerance, and disease resistance. ESI helps you become more aware of your nose and more confident in your ability to use it.

With our puppies, we go into a more advanced curriculum when they are 3 weeks old. Every day, we start a "10 step puppy massage" and gradually increase the pressure. To guarantee that our puppies are introduced to diverse sorts of touch, handling, and feeling, we employ our 10-step handling activities.

We start socializing our puppies at 3 weeks by exposing them to diverse noises, sights, textures, items to climb on, run through, and more. Rather than helping our pups, we believe in empowering them. Every day, we prepare them to face physical and mental obstacles. This increases our pups' nerve strength and confidence, as well as their problem-solving abilities. For the first eight weeks of their existence, our objective is to offer a stable and enriching environment for our puppies.

We administer a puppy aptitude exam on each puppy at 60 Days of Age. We focus on 12 crucial puppy temperament features during the exam to ensure you acquire a puppy that matches you, your lifestyle, and your requirements while still honoring the puppy's personality. Families will be able to view evaluation films and see scorecards of each puppy once temperament testing and vet checks are finished.

Families on our waiting list are added to a Facebook group for puppy families. We update a group album with many photographs every week, weekly individual/litter pictures, and weekly live video updates where we display each puppy and answer any and all questions our families may have throughout the course of the 8 weeks.

Do you want to have your own Setareh Yorkie? To find out how to apply, go HERE!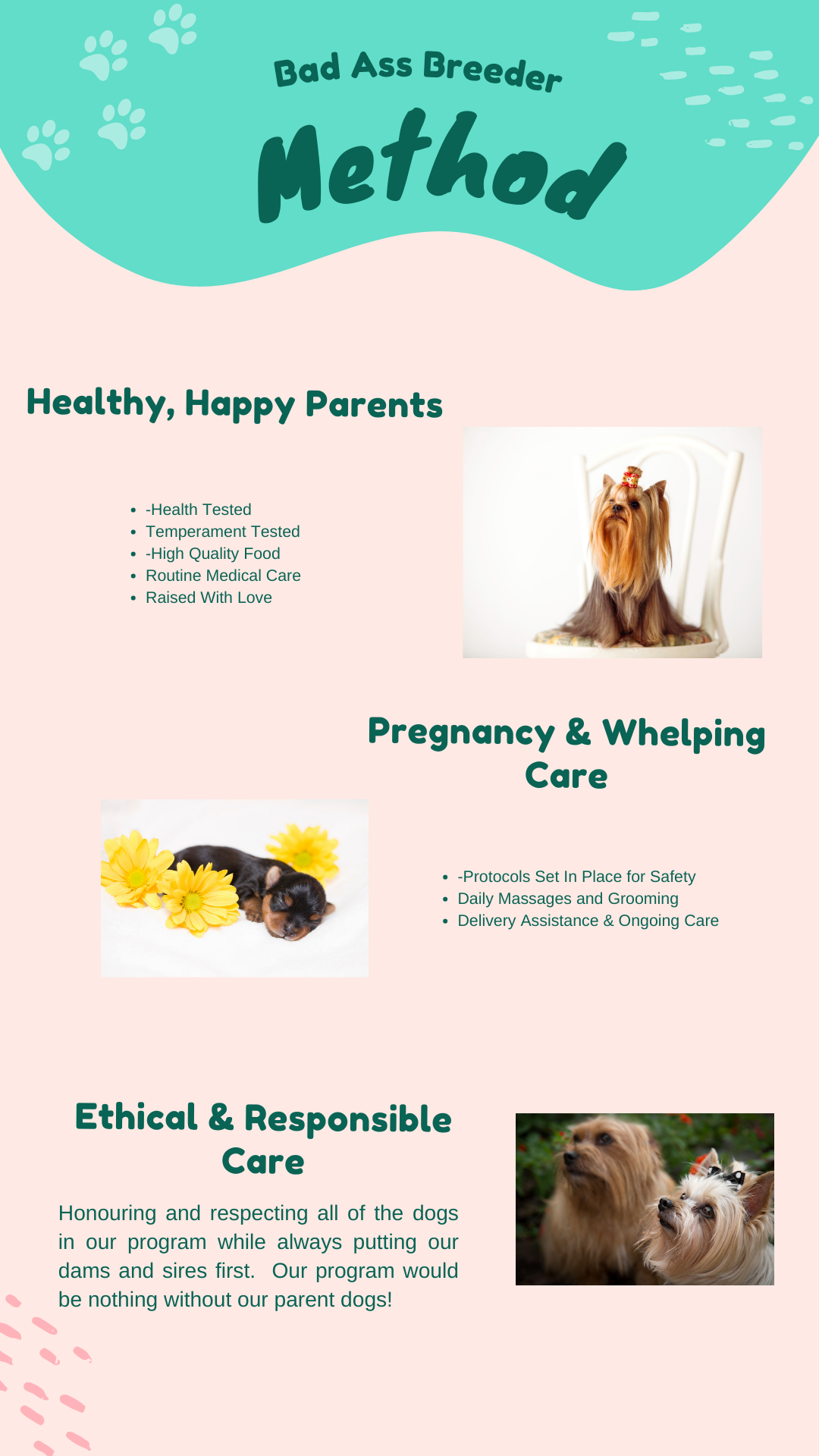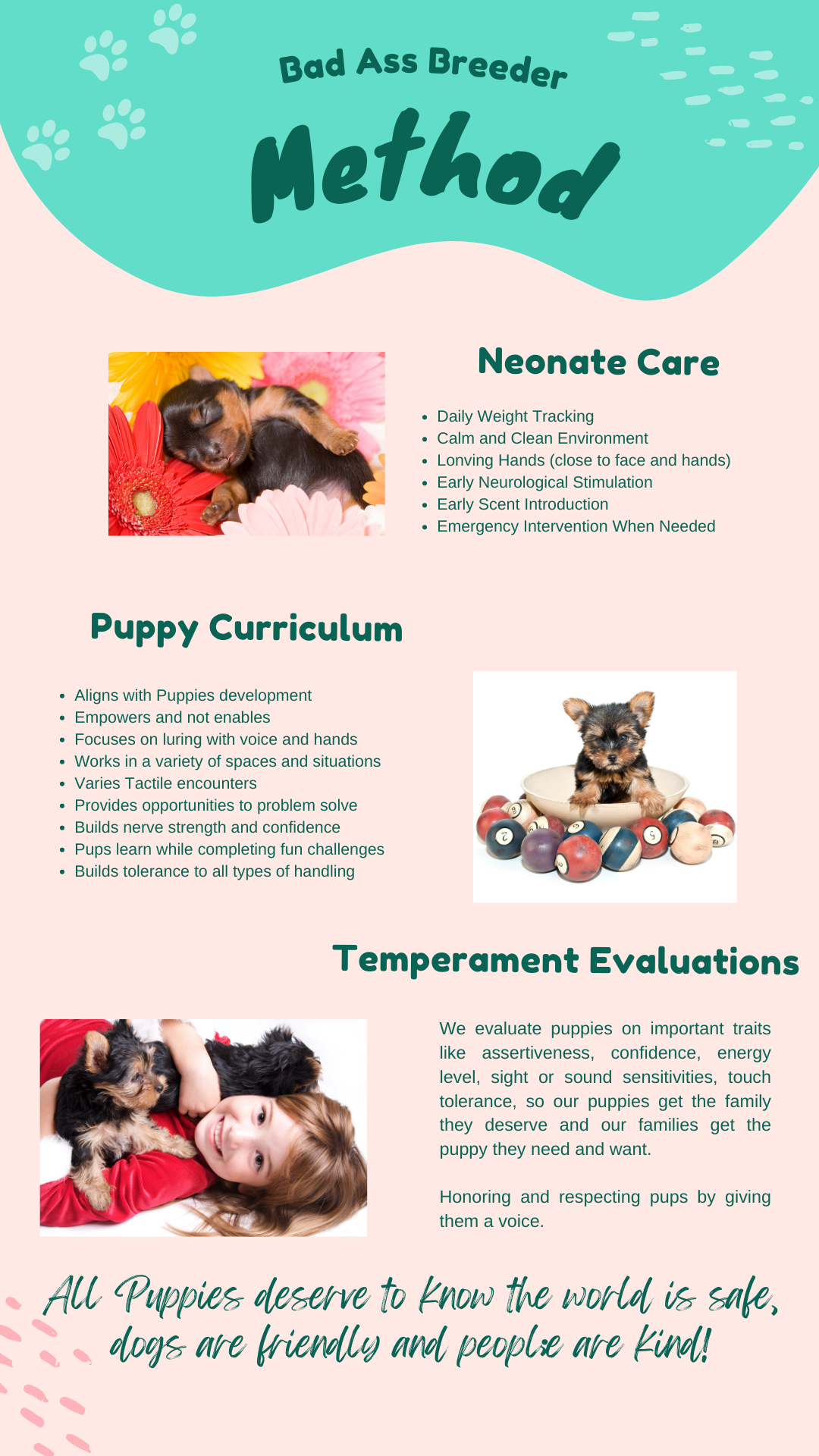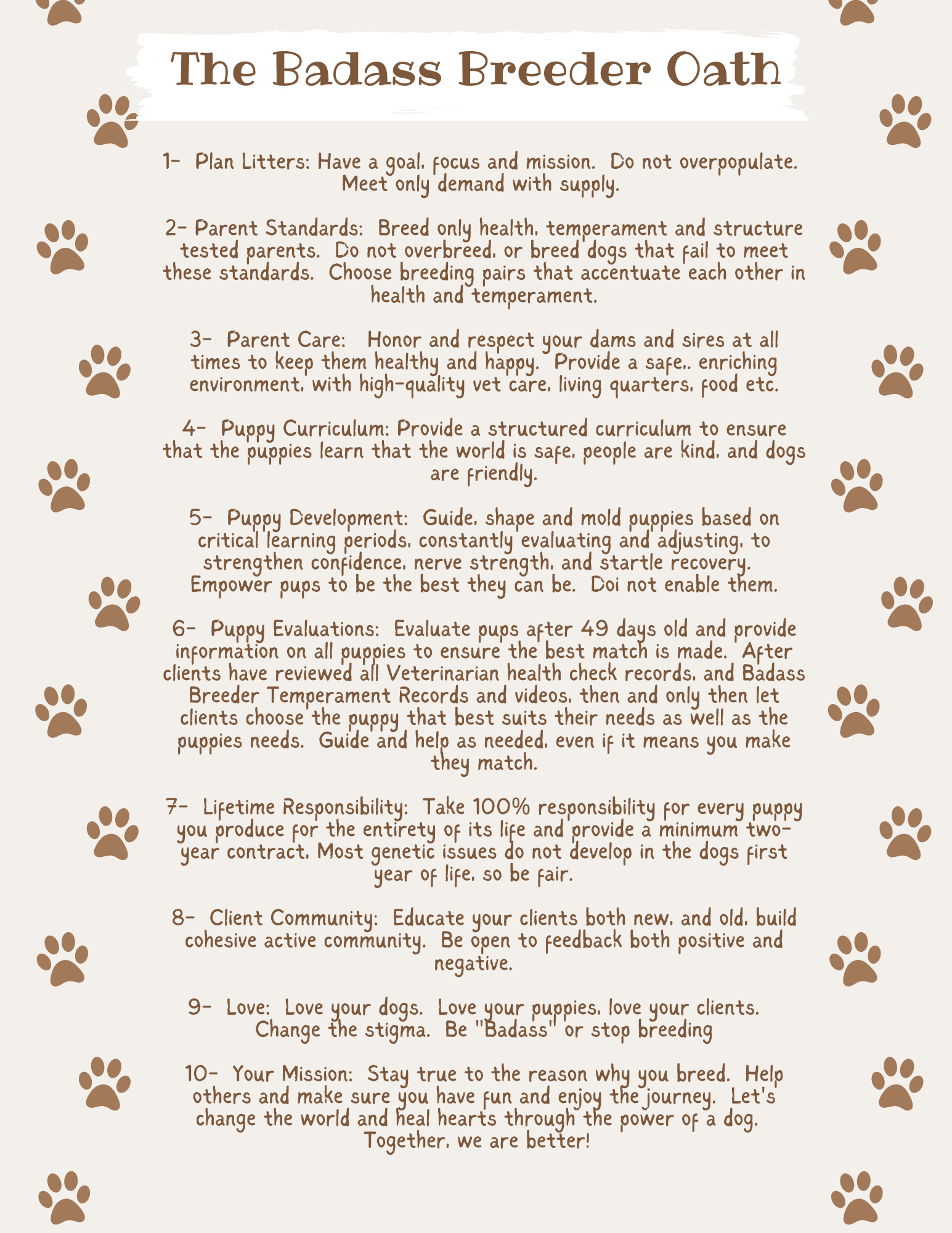 "Badass Breeder lays the foundation to creating touch tolerant dogs with neonatal gentle touch that is respectful and feels good. Ensuring that pups are not away from mom long is key. Gentle handling can be done in the whelping box with mama too. Every day, puppies are also held close to our face and heart. There is something so innate and pure at letting your souls merge as one as you melt into each other. The foundation BaB's build is one reason why so many of us produce so many working dogs as well as reliable family companions. Ensuring all puppies know the world is safe, people are kind and dogs are friendly is so important to setting them up for success!"
– Jeanette Forrey
For more information about Jeanette Forey and the Badass Breeder Way click HERE.